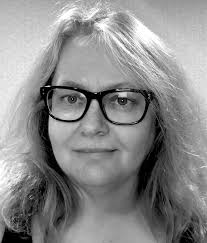 Nancy Fulton, founder of No Better Friend Entertainment LLC, serves a select number of individuals and companies who have something uniquely valuable to offer the entertainment industry, including:
Philip Day, founder of Edge West, whose films have been awarded with a Peabody, two Emmy's, seven Emmy nominations, and twenty-one Telly Awards. His credits include, Sky TV, NBC, Turner Broadcasting System, PBS, BBC TV, National Geographic Channel, Discovery, Channel Four (UK), The History Channel, Science Channel, Travel Channel, TLC and PBS.
As a TV showrunner, Day has collaborated with major production companies on series, such as Stan Lee's Lucky Man, Kindred Spirits, Blood Relatives and Love Kills for Investigation Discovery, Alaska: The Last Frontier for Discovery, and National Geographic Explorer.
Day formed his production company Edge West Productions in 2008, to develop and produce movies and TV shows for multiple broadcasters in different genres. Since inception the company has produced and collaborated on over two hundred hours of television, such as, Curiosity (TV Series) Volcano Time Bomb, Inside Rio Carnival, The Real Roswell, Tunnel to a Lost World, Lost Cities of the Amazon, The Skyjacker That Got Away, Great Escape: The Final Secrets, and Nasca Lines The Buried Secrets.
Dr. Nisha Money, (USAF Maj. Retired), Integrative & Functional Medicine, and Global Health Specialist, whose experience includes managing pandemic response for the Department of Homeland Security at the Pentagon and working with NGO's worldwide in a variety of key capacities.
Darnell Williams Producer/VPS founder of Elektrashock, a leading virtual production supervisor creating content for a wide variety of studios and production companies in the United States. 
Nancy Fulton also delivers training, support, and live events to more than 50,000 entertainment industry pros through online and face-to-face workshops. 
For more information visit www.linkedin.com/in/nancyfulton.