Currently managed by Nancy Fulton, Dr. Nisha Money (USAF Major Ret.) serves as key technical and story advisor to film producers, show runners, screenwriters, and others who are creating, developing, and producing medical and military projects.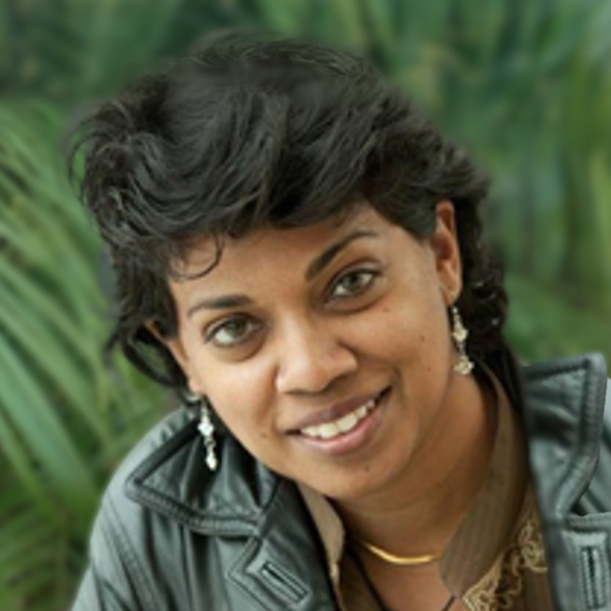 Some of Dr. Money's numerous Department of Defense and US Air Force awards include:
AMA Special Distinction Leadership and Excellence Award
Global War on Terrorism Service Medal
National Defense Service Medal
USAF Health Professions Scholarship
Commendation Medal for Meritorious Service & Outstanding Unit Award
DHS and USCBP letters and certificates for exceptional leadership in Critical Incident Management
In Washington DC, Dr. Money served as Senior Medical Director & Advisor for the Department of Homeland Security from 2014-2016 leading a team providing medical oversight for 60K+ workforce. She led the US Customs and Border Patrol's response to the Unaccompanied Alien Children mass migration crisis. She also led the US CBP medical response teams required to secure and control US Ports of Entry to contain the Ebola Outbreak. This is a key medical position at DHS, just 2 steps removed from the President of the United States.
In Cambodia, Dr. Money served as Senior US Air Force Medical Public Health Liaison Officer for PACAF (Pacific Command of USAF) to establish partnerships between the DoD, Royal Cambodian Medical Forces, and Non Government Organizations leading to medical treatment capacity in the region. She directly treated 2000+ patients who had never received medical treatment before.
In the Amazon Jungles of Brazil, Dr. Money served as a Tropical Medicine Physician, treating forms of tropical disease and victims child prostitution, providing educational exchange and medical capacity building programs for Brazilian physicians, and identifying genetic factors that confer protection or susceptibility to a variety of infectious diseases.
In Pune, India Dr. Money created very effective street theater programs to educate and encourage adoption of HIV/AIDS prevention methods in the communities where prostitution (including underage prostitution) was a significant source of infection. She also worked to establish/deliver community healthcare in the region's rural villages, mobile clinics, orphanages, leprosariums, etc.
In Maryland, Dr. Money served as Chief Medical Officer, for Integrative Health & Complementary & Alternative Medicine (CAM), in the Department of Defense (DoD) Center for Excellence for Psychological Health & Traumatic Brain Injury. She created, developed, evaluated and oversaw comprehensive whole person medical intervention programs, established USAF policy guidelines, and identified best medical treatment practice recommendations in psychological health and traumatic brain injury for DoD-VA providers and practitioners.
For NATO, Dr. Money served as Science for Peace & Security Series Chair for Integrative Medicine for Chronic Pain Management and was an invited Diplomat of Integrative Medicine to the White House Roundtable for Wounded Warriors.
Specialized training and research:
US Military C4 (Combat, Casualty Care Course) & Medical Management Casualty Care Course
SERE (Survival, Evasion, Resistance and Escape) trained
CBRNE – Chemical Biological Radiological Nuclear Explosive trained
CISM – Critical Incident Stress Management Course
Armed Forces Health Surveillance Center's Pandemic Readiness, Surveillance, & Response
Research Fellow, Center for Brain & Cognition, UC San Diego, San Diego, CA.
Research Fellow, Neurology, Emory University School of Medicine, Atlanta, GA.
Personal Biography
Dr. Nisha Money is a first generation American citizen born to an immigrant civil engineer father that played a key role in building the World Trade Center who joined the US Army Corps of Engineers after it was destroyed. Nisha's mother, also an immigrant, is a licensed professional counselor who served as SARC (Sexual Assault Response Coordinator) at several military installations.
At 21, after earning a BS in Mathematics & Speech Communications, Nisha spent 2 years in the rural mountains of Japan "internationalizing" the school systems there. Upon returning to the US, she became a Hindu Nun for a couple of years to study Vedic Indian mystical traditions.
At 24, Nisha was awarded a US Air Force Health Professions Scholarship to fully fund her Medical School training to become a physician. She entered the US Air Force for Military Officer's Training School prior to entering medical school in Atlanta in 1998. In 2016, after 10 years of Reserve and 8 years of Active Duty, Dr. Money finally set aside her work as a military officer to pursue other interests.
Dr. Money is currently assisting in planning/coordinating pandemic response in Southern California while obtaining an MFA in Film & Television Production at USC's School of Cinema with help from a full George Lucas Family Foundation Scholarship. She has served as technical and story advisor to showrunners and writers regarding her work as a woman, a person of color, and a senior military physician in Washington DC, the Middle East, Europe, Asia, Africa, and South America. She has advised/trained performers portraying medical personnel.